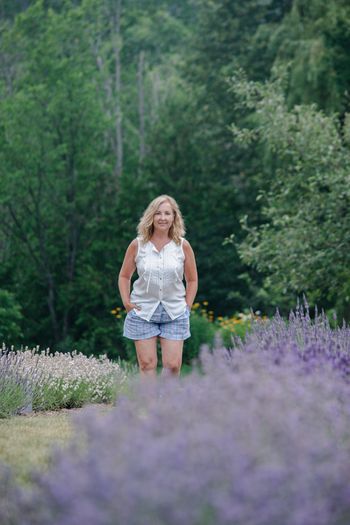 @mikaylatowns.photography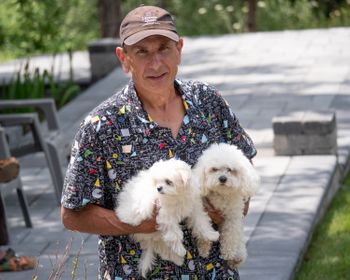 A Word From The Owners
My spouse and I have been blessed with a beautiful property that has provided us with peace, tranquility, and imagination that we would like to share with others. We recently moved from Mississauga and we both had stressful corporate jobs. I am originally from the area and grew up nearby, and I registered our property as a farm in December 2020 and completed an environmental farm. We have been working with the Quinte Conservation area , The Stone mills Township and Lennox and Addington as we have completed our landscaping project.
The Lavender Queen name came from a passion for crafting lavender crowns and wreaths . Crafting fresh lavender crowns and wreaths workshops are currently being held during the summer months and one can register through our online shop @ lavenderqueen.ca. We sell our fresh and dried lavender bouquets onsite and on our online store. We also steam distill our lavender in a copper still to get the hydrosol and essential oil to make our bath and body products.
My Mother and Grandmother loved everything lavender-smelling and purple, and I have been surrounded by the colour (paint on walls, clothes, flowers) and the smell my whole life — and love it to this day. I invite you to follow along on our journey and plan your visit today.